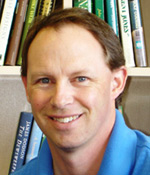 Wayne Carleton B.L. A.
Golf Course Architect
Wayne Carleton obtained an Associate Diploma in Horticulture from the University of Guelph in 1986. After several years experience in the industry, Wayne returned to the University of Guelph and in 1991 obtained a Bachelors in Landscape Architecture. joined GCA in 1991
In 1994, Wayne moved out west and currently heads up GCA's western office located in Delta, British Columbia. Together, Graham Cooke and Wayne Carleton co-design golf courses for GCA's clients in western North America under the banner of Cooke Carleton International.
Graham Cooke and Wayne Carleton have co-designed, co-ordinated and managed the construction of several award-winning projects in western North America, including: Dakota Dunes Golf Links (Saskatoon, SK), Point Roberts Golf & Country Club (Washington, USA), Sun Rivers Golf Resort (Kamloops, BC), The Harvest Golf Club (Kelowna, BC), The Dunes At Kamloops (Kamloops, BC), Sun Peaks Resort Golf Course (Sun Peaks, BC), Myrtle Creek Golf Course (Oregon, USA) and Crown Isle Golf Resort (Courtney, BC).
The Graham Cooke - Wayne Carleton team has also completed Master Plans for some of the highest ranked courses in western Canada including: Point Grey Golf & Country Club (Vancouver, BC), Marine Drive Golf Club (Vancouver, BC), Victoria Golf Club (Victoria, BC), Royal Colwood Golf Club (Victoria, BC) and Riverside Country Club (Saskatoon, SK) to name a few.
Wayne also draws from his Associate Diploma in Horticulture knowledge and experience of working in the field of turf management and construction, and as a competitive golfer. He held the position of assistant superintendent at Scarboro Golf and Country Club, in Scarborough, Ontario for a number of years and was a construction foreman at Lionhead Golf Club in Brampton, Ontario prior to his position with GCA. Wayne is also a competitive amateur golfer, competing in several BC Amateur Championships and was the 1989 Ontario University Golf Champion while he was attending the University of Guelph.
Education:
- University of Guelph Bachelor of Landscape Architecture (1991)
Guelph, Ontario

- University of Guelph Associate Diploma in Horticulture (1986)
Guelph, Ontario Turf Management Major
Ontario Agricultural College

Professional Associations and Memberships:
- Canadian Golf Course Superintendents Association
- Golf Course Superintendents Association of America
---
CURRENT PROJECTS
Wayne Carleton is currently co-designing the following golf courses with Graham Cooke

New Courses

- Black Mountain Resort Golf Course, Kelowna, BC, CANADA
- Painted Horse Golf Community, Calgary, AB, CANADA
- Talking Rock Golf Club, Chase, BC, CANADA (27 Holes)
- The Links at Crow Wing, Niverville, MB, CANADA
- Union Bay Golf Resort, Union Bay, BC, CANADA


Renovations

- Bearspaw Country Club, Calgary, AB, CANADA
- Glendale Golf & Country Club, Edmonton, AB, CANADA
- Kelowna Golf & Country Club, Kelowna, BC, CANADA
- Marine Drive Golf Club, Vancouver, BC, CANADA
- Nanaimo Golf Club, Nanaimo, BC, CANADA
- Point Grey Golf Course, Vancouver, BC, CANADA
- Riverside Country Club, Saskatoon, SK, CANADA
- Royal Colwood Golf Club, Victoria, BC, CANADA
- Uplands Golf Club, Victoria, BC, CANADA
- Victoria Golf Club, Victoria, BC, CANADA
- Willows Golf & Country Club, Saskatoon, SK, CANADA

PREVIOUS PROJECTS
Since joining GCA in 1991, Wayne Carleton has participated in the co-design (with Graham Cooke) and construction co-ordination of the following golf courses:

New Courses

- Crown Isle Golf Course, Courtney, BC, CANADA
- Dakota Dunes Golf Links, Saskatoon, SK, CANADA
- Myrtle Creek Golf Course, Myrtle Creek, OR, USA
- Point Roberts Golf Course, Point Roberts, WA, USA
- Sun Peaks Resort Golf Course, Sun Peaks, BC, CANADA
- Sun Rivers Golf Community, Kamloops. BC, CANADA
- The Harvest Golf Club, Kelowna, BC, CANADA
- The Dunes at Kamloops, Kamloops, BC, CANADA




Renovations

- Bearspaw Country Club, Calgary, AB, CANADA
- Glendale Golf & Country Club, Edmonton, AB
- Glendale Golf & Country Club, Winnipeg, MB
- Kelowna Golf & Country Club, Kelowna, BC
- Marine Drive Golf Club, Vancouver, BC
- Nanaimo Golf Club, Nanaimo, BC
- Point Grey Golf Course, Vancouver, BC
- Richmond Country Club, Richmond, BC
- Rivershore Golf Club, Kamloops, BC
- Riverside Golf & Country Club, Saskatoon, SK
- Royal Colwood Golf Club, Victoria, BC
- Saskatoon Golf & Country Club, Saskatoon, BC
- Uplands Golf Club, Victoria, BC
- Vernon Golf & Country Club, Vernon, BC
- Victoria Golf Club, Victoria, BC
- Willows Golf & Country Club, Saskatoon, SK

---

© Copyright 2006 - Graham Cooke & Assoc. Inc. - All Rights Reserved